The untold stories of Gregg Popovich
For nearly two decades, Manu Ginobili has had hundreds of dinners and countless talks with San Antonio Spurs coach Gregg Popovich, discussing everything from "politics, war, the game or kids."Popovich even showed up at Ginobili's door at 1 in the morning with wine to cheer him up after a tough game.But one dinner above all…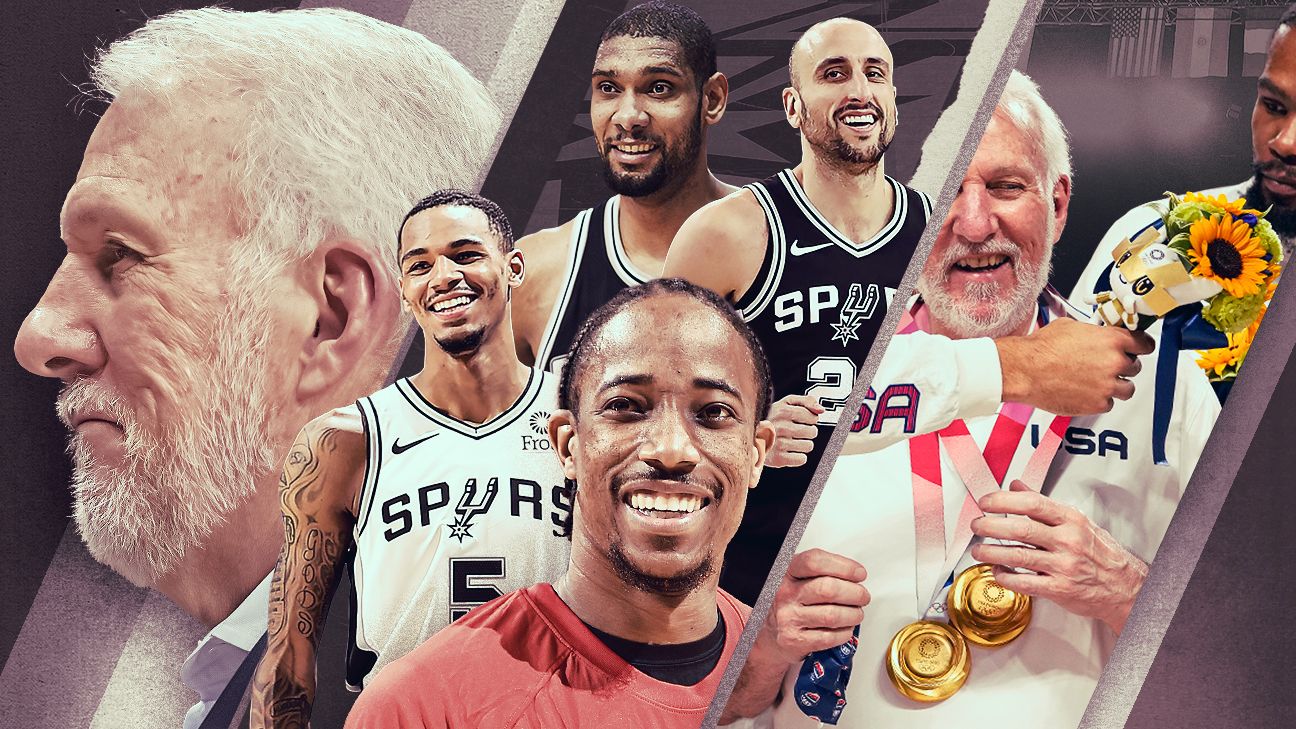 For nearly two decades, Manu Ginobili has had hundreds of dinners and countless talks with San Antonio Spurs coach Gregg Popovich, discussing everything from "politics, war, the game or kids."
Popovich even showed up at Ginobili's door at 1 in the morning with wine to cheer him up after a tough game.
But one dinner above all the "famous dinners" with Pop will forever stand out.
"It was a restaurant by the hotel called Il Gabbiano," the longtime Spurs guard told ESPN. "Even if I wanted to, I couldn't forget it."
At a Miami restaurant named seagull in Italian, stunned players were sobbing and looking at one another in disbelief as Pop consoled each Spur.
Earlier that evening, on June 18, 2013, the Spurs were seconds away from celebrating another championship when Ray Allen hit one of the most iconic shots in NBA Finals history.
It was as crushing a blow to the Spurs as any during the Popovich era, as the Miami Heat won Game 6 in overtime before taking Game 7 and the NBA Finals. Still, Pop stuck to his routine and gathered his team.
"It was almost the championship won," said Ginobili, the pain still audible in his voice nearly a decade later. "[But Pop's] phrase was, 'Win it together. Lose it together. Man's got to eat.'
"So we ate together."
Not even the finest Italian dishes and wine on the Miami waterfront could cleanse the bitter taste of Allen's shot or, for Ginobili, the offensive rebound Chris Bosh snatched over him before finding Allen in the corner for the 3.
play
0:52
On June 18, 2013, Ray Allen knocks down a corner 3-pointer to send the Heat to overtime against the Spurs in Game 6 of the NBA Finals. In OT, Chris Bosh blocks Danny Green's last-second attempt to send the series to a seventh game.
A championship slipped away that night. But as players were replaying the catch-and-shoot Allen 3 in their heads, Popovich did what so many of those closest to him say is what makes him the greatest of all time: He's there for friends and players, telling them the truth and sharing that there is more in life than basketball.
"We talked and we basically cried together," Ginobili said. "He went one table at a time with different players and had conversations and tried to cheer us up when we were devastated."
2 Related
Popovich, the consoling and compassionate mentor, surpassed Don Nelson on Friday in San Antonio's 104-102 win over Utah for the title of the NBA's winningest coach with 1,336 wins. The victories are a testament to the 73-year-old's ability to adapt to a constantly changing game and to nurture relationships, and his Belichickian longevity of success.
Many of those in the Popovich orbit talk about his uncanny ability to put things in perspective no matter the circumstances.
"One of his phrases that we've heard many times is, 'If this is the worst thing that happened to you in your life, you got a very lucky, blessed and fortunate life,'" Ginobili said.
A year after that dinner in Miami, the Spurs beat the Heat 4-1 to win their fifth championship.
"He demands the most out of you," said Ginobili, who spent 16 seasons with the Spurs. "The thing that makes him great was the day after, or once it happened, a couple hours later, the following day or even on Christmas Day [at his house], you think that he was pissed, upset, disappointed at you.
"And then all of a sudden you are drinking wine and talking. Like [whatever happened in the game] didn't happen."
For every one of his 1,336 wins, there seem to be even more stories about Popovich's ability to impact lives in ways that go beyond the game. Here is what others who have worked with and played for Pop told ESPN about what makes the winningest NBA coach so successful:
In his 26th season, Gregg Popovich has coached at multiple levels — college, NBA and the Olympics. Illustration by ESPN
Managing a team, even on Christmas
Tony Parker, a former Spurs point guard, arrived in the NBA as a 19-year-old from France. He spent 17 seasons with Popovich and won four championships and was the 2007 Finals MVP.
"My best Pop story is during Christmas, we were supposed to have Christmas dinner. He promised that we were not going to work. After a while, I was in his room doing film for the next game. So never stop working.
"His toughness, his desire to win, his work ethic, that is the stuff that I can [best] describe him. For me, he was like a second father for my career. Very blessed to have him for almost my whole career. His ability to manage a team and everybody's egos and the way that he got along with everybody [is what makes him the greatest coach of all time]. Very happy for Pop. That is a helluva achievement." — Marc Spears
Elie has to get his 'game on'
Hall of Fame center David Robinson played 14 seasons with the Spurs. "The Admiral" collected numerous individual awards, including MVP and a scoring title, before winning two championships with Tim Duncan and Popovich.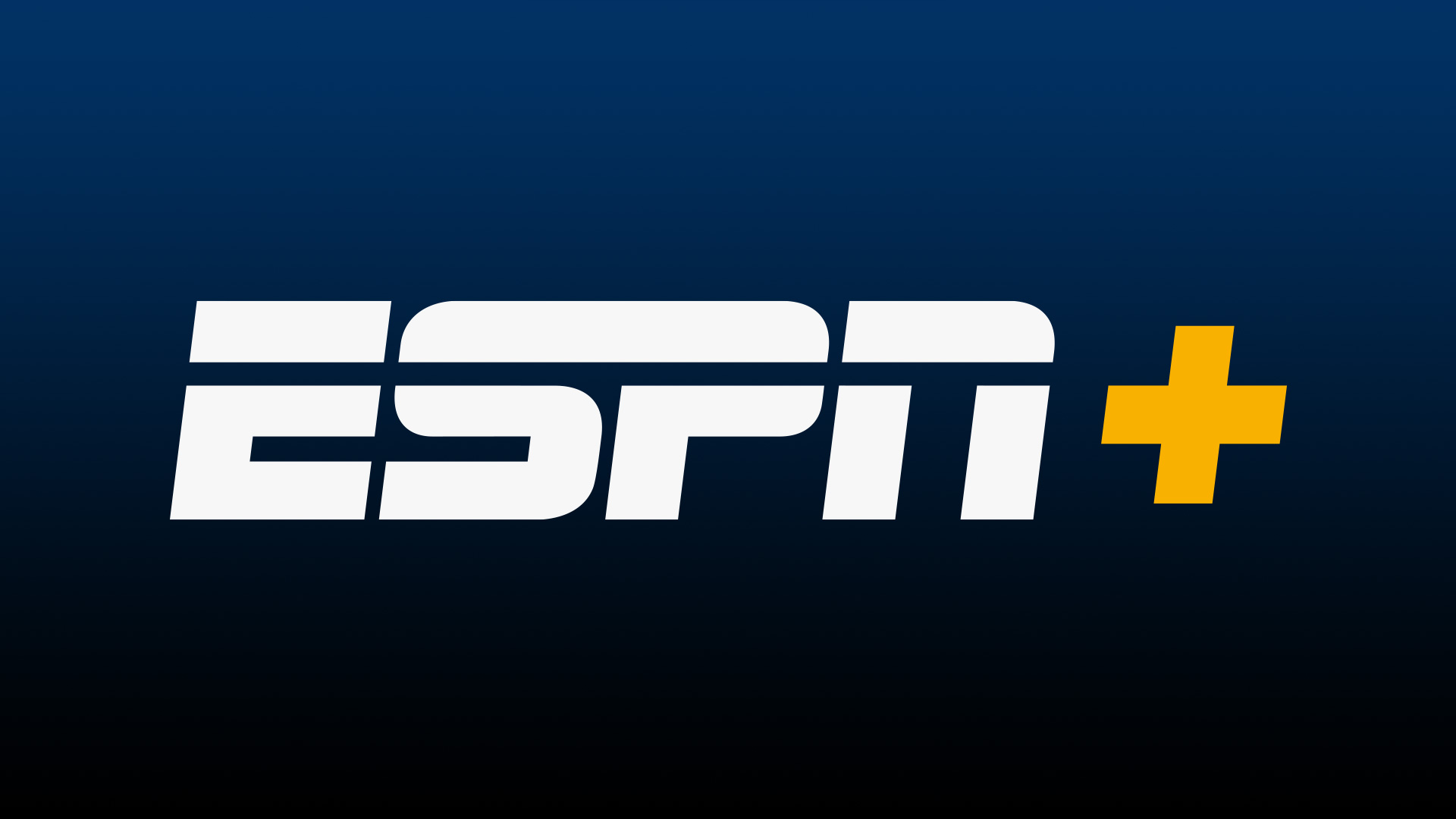 Get access to exclusive original series, premium articles from our NBA insiders, the full 30 for 30 library and more. Sign up now to unlock everything ESPN+ has to offer.
"One of the things I think is real funny but this shows how Pop handles different personalities. We were watching film one time and Mario Elie, he was taking some shots on the film and they were bad shots. So Pop said, 'Come on, Mario. Good shot, bad shot?' And Mario was like, 'Come on, Pop. I got to get my game on.' And Pop just laughed. It's the way he handles 'em. He knows when to push you, push your buttons and when to back off. And he's been such a great encourager over the years. I think most of the people that have played here feel like Pop is on your side. Which is not always the case [with other coaches]." — Dave McMenamin
Pathfinder Pop shows compassion in multiple ways
As an assistant for three seasons with the Spurs, Mike Brown (now a Golden State Warriors assistant coach) saw how Popovich cares deeply off the court.
"I will never forget this: We brought a strength coach in as an intern, wasn't getting paid much money at all. And his internship was up. He had gotten a new job as a youth counselor in Colorado. He didn't have the money to move there, and unbeknownst to anybody, we found out later that Pop bought him a brand new [Nissan] Pathfinder just because he knew that the young man didn't have true means to get to his destination and start his new life as a youth minister.
"Another story is I was going through a separation at the time … my boys were living in Colorado with their mom, I was [in San Antonio]. I will never forget, they were out here for about a week and my sister was about to take them back because we were about to go on the road. So when I dropped them off at the airport, the [team] plane wasn't far [away]. They [the boys] were really crying at the gate because they didn't want to go. I was about to be late. I was torn.
"I called Pop [and said,] 'I am going to be there, I am at the airport, my kids are having a tough time getting on the plane to go back. But just give me a few more minutes.' And he goes, 'Mikey, you should just stay here.' I said: 'No, no, no, Pop.' Because we were going to Chicago and it was my scout and I need to go. [I told Pop,] 'The kids will be all right.'
"He said, 'If you show up to this plane, you're fired.' I said, 'Pop, come on, man! Listen, I'm packed and ready. I'll be there in [a little bit].' He said, 'Remember, if I see you on this plane, you're fired.' Click. He hangs up on me. So I stayed back with the kids for an extra three days. So literally just two stories off the top of my head of many that shows his true character." — Kendra Andrews
DeMar DeRozan said recently that Gregg Popovich "challenged me beyond my imagination, on and off the court, to develop" while the veteran guard was in San Antonio. Brian Rothmuller/Icon Sportswire/Getty Images
Pop and penguins
Chicago Bulls guard DeMar DeRozan played three seasons in San Antonio, but he won't forget one film session when he and the Spurs got a life lesson Nat Geo-style.
"I remember Pop made us watch a penguin National Geographic movie. It was very interesting. It was basically learning about teamwork. How to come together as one and go after a common goal, whatever that goal was. I thought it was going to be a day where we watch film. But we watched a full penguin movie — and it was the most interesting s—.
"How they migrate. How the males watch the eggs while the female goes out for X amount of months to go collect food. How they walk 60 miles to the water and 60 miles back while the males watch — it was the most craziest s—. But everybody basically playing their role. But to look at it from the perspective of penguins, that's some Pop s—." — Jamal Collier
'He cared enough to tell me the truth'
Well before Monty Williams became the Suns' coach, he was part of the Spurs family. He played two-plus seasons for the Spurs from 1996 to 1998. He got his start in coaching as an intern with the Spurs during the 2004-05 championship season and spent two seasons in the front office as vice president of basketball operations from 2016 to 2018. After Williams' wife, Ingrid, died in a car accident while Williams was an assistant in Oklahoma City in 2016, Popovich wanted to visit him.
"I always thought that he was misunderstood. Because he could stand up for a political issue. Or if you watch the in-game interviews, you could be like, 'Man, that guy is pretty rough.' The way he cared for me, during a tough time in my life, told me everything I needed to know about him. When I was in OKC, he was hurt because I wouldn't let him fly up. I knew he had a lot on his plate. He's like, 'Mon, I'm getting on the plane to come.' And I said, 'Pop. I'm good. I just got to figure this out.' He just kept telling me, 'Mon, you got to let people help you.'
"And it impacted me because I'd been around him since the mid-'90s. And he had been studying me. He knew that I was independent to a fault. And he knew that the one person I trusted was gone. So in his mind, he kept trying to get that across to me. And I would get off [and] look at my phone like, 'Why does he keep saying that?' He cared enough to tell me the truth. And that's the thing that has stuck out about our relationship.
"Outside of Coach Hickman, who was my high school coach, and Coach Westbrook, who was my football coach, who invited me to church, there's nobody in my life more important than Pop, athletically and personally just because of the care he had for me and my family. And those words that he said to me on a tough, tough day in my life." — Brian Windhorst
With tonight's victory, Coach Popovich became the fastest coach to 1,300 career wins in NBA history and is the 3rd to achieve this milestone pic.twitter.com/LeZmoTtOLP

— San Antonio Spurs (@spurs) March 28, 2021
'I learned more from him than he learned from me'
A legendary innovator with his unique offensive system, Don Nelson coached 31 seasons, is one of the top-10 coaches of all time, helped create the point-forward trend and held the career wins record until Popovich tied him.
"He's just the greatest coach to ever lace them up. When I hired him as an assistant coach [in Golden State in 1992], I figured he could learn something from me. But I learned more from him than he learned from me, that's for sure.
"When I hired him, I met him for the first time when he flew in to get interviewed. And I hired him the same day, I think. … I had watched him work before games and I just thought that that's a guy that I should have. He's everything and much more than I ever thought I was gonna get.
"The first thing he did when he got to Golden State, he set up a summer league for young kids to play in and stay off the streets. They would play from 10 o'clock at night until 2 in the morning. And he got [an] award for that. He was there every night with the kids. It was in Oakland. There were hundreds of kids involved in the program. It was wonderful. He really did a great job keeping the kids off the streets and out of trouble." — Baxter Holmes
The postseason debut of Manu Ginobili, left, came during the Spurs' run to the title in 2003. Nathaniel S. Butler/NBAE/Getty Images
A sense of humor is mandatory in San Antonio
Mike Budenholzer was a Spurs assistant for 17 seasons, winning four titles in San Antonio before landing his first head-coaching job with the Atlanta Hawks in 2013-14. He won a championship as coach of the Milwaukee Bucks last season.
"I will say that when he was evaluating players or we were evaluating players, if they don't have a sense of humor, they probably were not going to last in San Antonio. And if they couldn't laugh and especially laugh at yourself, it was a huge deal to have a sense of humor. He likes to be around people that have a good sense of humor that were smart and self-deprecating.
"If they can't laugh at themselves and don't have that self-deprecation that he has, Tim [Duncan] and Manu and everybody has, it's kind of, red flags go up. I will just tell you it's real. It's a real checkmark that you got to pass." — Youngmisuk
Pop's 'master class' at the Olympics
Steve Kerr and Pop go way back, with the former Spurs guard winning two championships with San Antonio (1999 and 2003). Kerr, the current Golden State Warriors coach, was also on Popovich's USA Olympic coaching staff that won gold in the 2020 Games in Tokyo.
"He is a private guy. A lot of the stuff, a lot of the stories I don't know if he would want public. He values his privacy and the privacy of the people around him. I can tell you that he snuck some wine into the Tokyo Hilton, and I hope they don't extradite him and punish him retroactively.
"The coaches' meetings that we had in Tokyo were just phenomenal. Master class in leadership, camaraderie and chemistry and just beautiful to be a part of. To watch him work behind the scenes as a fellow coach was amazing to me. I played for him for four years, but it was different to be on his staff." — Andrews
Steve Kerr will be taking over the U.S. men's team for Gregg Popovich and leading the Americans — if they qualify — into the 2023 Basketball World Cup and the 2024 Paris Olympics. Andrew D. Bernstein/NBAE via Getty Images
'Remember the brand Pelle Pelle?'
Chad Forcier, a Bucks assistant coach, spent nine seasons with the Spurs as an assistant coach from 2007 to 2016. He won a title with the Spurs in 2013-14.
"One that shines the light on the human element, in terms of his awareness, his compassion for human beings and just always being so quick to recognize that need to try to do what he could to help somebody in a moment — we had dinner at Ristorante Sotto Sotto in Toronto one night a long time ago. It's an insanely cold night in Toronto. It's probably 5 degrees out. Pop had this leather jacket. Remember the brand Pelle Pelle? He had this designer brand-name jacket. And he throws it on and we start taking our walk back to the Four Seasons. We see this homeless guy. There's six or seven of us walking, and it's gotta be the coldest place in the NBA on this night of any city.
"Pop sees him, maybe takes a stride past him and notices him against a doorway, stops, reaches into his pocket. I don't know how much cash he had, but he wadded up a wad of bills, stuffed them into his coat pocket, takes his leather jacket off and lays it over the homeless guy to give him a layer of warmth. The guy never wakes up; he's asleep. We walk four or five blocks and Pop is in his button-down dress shirt. And off we go." — Holmes
'There's a Popovich mafia'
Erik Spoelstra, Miami Heat coach, will forever be linked with Popovich by two consecutive NBA Finals matchups between the Heat and Spurs, two of the NBA's best-run franchises, in 2013 and 2014. Spoelstra won his second championship as head coach in a seven-game series victory against San Antonio in 2013. Spoelstra also worked with Pop with USA Basketball as head coach of the 2021 Select Team that trained with and against the 2020 U.S. Olympic team.
Saturday, March 12
Bucks at Warriors, 8:30 p.m. (on ABC)
Sunday, March 13
Knicks at Nets, 1:00 p.m. (on ABC)
Mavericks at Celtics, 3:30 p.m. (on ABC)
Lakers at Suns, 9:00 p.m. on ESPN
All times Eastern
"We're extremely grateful to have that opportunity on the biggest stage with two organizations and with the Spurs. … But my most treasured memory would be this past summer, just even working with him for those two and a half weeks with [the Team] USA program. We can talk for days about his Hall of Fame basketball credentials, but I just love him as a human being and how he makes you feel like you matter. And that's everybody in the room. That is a gift that's a skill, his human management ability, that is the best I've ever seen.
"You know what I did joke about it? Because I've never been involved really in the USA program. That's why I was so humbled and excited just about the opportunity to be a part of it. Once we had the dinners and everything, I finally mentioned to Pop, 'I felt like I've been part of the [Pat] Riley mafia for all these years and there's a Popovich mafia, and then there's a [Jerry] Colangelo mafia. So we have all the different families, and I am just extremely grateful that you've allowed me to be part of it.'" — Windhorst
Win or lose, 'life's going to go on'
Taylor Jenkins started his NBA career as an intern in the Spurs basketball operations department in 2007 and eventually coached the Spurs D-League team in Austin before joining Budenholzer's staff in Atlanta and Milwaukee. He is the Memphis Grizzlies coach.
"Probably my fondest memory of Pop was 2011, it was at the end of their season. I was with the Austin Toros [as an assistant coach] at the time. They [the Spurs] were the 1-seed, and it just so happened they played the Memphis Grizzlies, who were the 8-seed. A grind-it-out series, the Grizzlies got the best of the Spurs, and it was obviously a very tough defeat. Despite such a tough ending to the season, I remember getting a phone call from someone in the front office that said, 'Hey, Pop would like to invite you over to his house with all the coaches and all the players for an end-of-season party.'
"All the players and their families and their kids were there. He invited the entire D-League staff, and we just had a great meal, knowing that life's going to go on, life's going to be just fine. Let's celebrate still what was a great season, not just go out and have these months ahead of us of going 'what if.'
"He was showing off his wine cellar. I remember going into the kitchen and he had his favorite chef from his favorite restaurant in San Francisco, who he was buddies with, fly to San Antonio to make the entire meal for everybody. I'm sitting there as a fly on the wall, just as I was in the gym, amazed at the camaraderie, the family atmosphere, the togetherness. Obviously, everyone was stinging in the back of their mind.
play
1:32
Lakers guard Danny Green talks to Ros Gold-Onwude about his former coach Gregg Popovich and the keys to interviewing him.
"You just see how Pop leads in so many different ways, bringing people together. To see that moment, when a championship was probably within their reach and ran into a tough matchup with the Grizzlies, he still said, 'Hey, we still have a lot to enjoy. Nothing better than enjoying each other.' It was pretty special. He had a huge smile on his face the entire day, socializing in the kitchen and on the patio, taking people to his wine cellar, kids playing around by the pool. Then for him to embrace me and the entire D-League staff was really special, knowing that everyone was a part of this journey." — Tim MacMahon
Just 'Kidd'ing, Pop
In the summer of 2003, Jason Kidd was the top free agent and Popovich and the Spurs put on a full-court press for Kidd. On his lone free-agent visit, Kidd originally committed to the Spurs, only to change his mind and re-sign with the New Jersey Nets. Kidd is the Dallas Mavericks' coach.
"If I recall, I woke up, there was a chef in the suite cooking breakfast. … I was amazed. It was just a great [visit] … sitting with him and Duncan and then going to the practice facility, the presentation was by far very impressive.
"Pop, they did an incredible job of bringing me down in San Antonio and telling me how I was going to fit in with Duncan and Parker. And I committed to them and left. And when I got back to Jersey, things changed. I don't know if he took it well. But incredible, incredible human being, incredible coach. I still think about if I would've committed to San Antonio, what it could have been.
"[Pop] just told the truth. Just said, 'We just need your talent. We want you to be a part of this to help us win championships.' He doesn't beat around the bush. He's very honest, straight, told me what he expected. … I was on board. I thought I was really going to San Antonio. I was all excited, but things changed. Unfortunately." — Youngmisuk
Gregg Popovich told ESPN years ago that he believes Jason Kidd has the "intuitive skills" and overall ability to be "really, really good" at coaching. Nathaniel S. Butler/NBAE/Getty Images
Double dinners, double the waistline
Dennis Lindsey was the Spurs' vice president and assistant general manager from 2007 to 2012 before Utah hired him as GM. He is an adviser to the Jazz now.
"The dinners are famous. The double dinners, those of us who have tried to opt out of the dinners because we were getting too fat. What always impressed me was the time that Pop spent in searching out restaurants, menus, wine menus … there's so many stories. There's Brett Brown trying to skip out at dinner. There's Steve Kerr and Danny Ferry trying to figure out what restaurant Pop would go to, as players, so they could get a free meal. We were in the playoffs against the Clippers, and Danny and I were getting too portly around the waist, so we decided that we were going to skip a course or two. You know, there's 20 guys in there [at the table]. Pop had researched the restaurant. Everybody tried to beat him to the restaurant, and he'd always be the first one there. Danny and I are skipping these courses, and Pop belts out, 'Hey, Ferry, Lindsey! Don't think I don't know that you're trying to skip some courses! Get your ass eating!'
"But the greatest gift of the San Antonio program is there's a lot of us that would be in basketball — maybe coaching high school or small college basketball — but there'd be a lot of us that wouldn't be in the positions that we've attained without a San Antonio stamp of approval." — MacMahon
'Damn sure going to enjoy it'
Dejounte Murray, Spurs point guard, was drafted in the first round in 2016 by San Antonio. He is enjoying his finest season as a pro and was selected to his first All-Star Game last month.
"Pop doesn't like praise. He doesn't like any of that. It's kind of a good thing. But you also want to remind him of his success because it's rare. Because he's a guy that just wants to focus on winning and every day. He never brings up anything to praise himself.
"We don't talk about it, but we damn sure are going to enjoy it when we do get [the record] for him because he's a great man and he deserves it. He pushes all his players, whether you're the first guy, last guy, G League player, 10-day contract, he embraces you from day one. He deserves everything. We don't talk about it, but I look forward to getting that for him because it's going to be important and good for him." — Windhorst
'He's way more of a positive than negative guy'
Coach
Games played
Wins
Gregg Popovich*
2,030
1,336
Don Nelson
2,398
1,335
Lenny Wilkens
2,487
1,332
Jerry Sloan
2,024
1,221
Pat Riley
1,904
1,210
George Karl
1,999
1,175
Phil Jackson
1,640
1,155
Larry Brown
2,002
1,098
Rick Adelman
1,791
1,042
Doc Rivers*
1,761
1,032
* Active coaches
After a successful college career as the men's basketball coach at Seton Hall, P.J. Carlesimo was a head coach in the NBA for nine seasons. He also spent five seasons on Popovich's staff as an assistant and is currently an analyst for the NBA on ESPN.
"We won three championships in the five years that I was there. As good of a coach [as] he is, to me, it's more his ability to relate with his players both on and off the court. And he spends way more time off the court in terms of his relationships with his players than I think most coaches, it's his ability to connect with people and the fact that he genuinely cares about them, and their family and them as individuals — that comes across, and players know that. I think that also enhances his ability to be demanding at times — because he is demanding. But he's way more of a positive guy than a negative guy. Guys want to play for him because they know he cares about them.
"So there's a constant dialogue going on with people who are part of the program or have been part of the program over the years. And food is part of that, honestly. And he'll always say if you got people with you, just bring them [to dinner]. He's got a rule — if he's ever in a restaurant and a player is in a restaurant or an assistant coach in the restaurant, he picks the tab up. And it's not a San Antonio credit card that he's putting down; it's a personal credit card." — Holmes
Different eras and different generations
Point guard Antonio Daniels played four seasons with the Spurs and won a title in 1999.
"I'll tell you why I think he's the greatest coach in the history of the sport. Because he has the ability to adjust in different eras, different generations and different decades. Other folks can't do that. No disrespect to any other coach out there. But there are certain coaches who were successful coaching one particular style. If that style and the way the roster is constructed doesn't fit with that particular coaching style, then it doesn't work. Pop has the ability to use and change his offensive style according to his personnel. … His ability to adjust on the fly as a coach is incredible." — Andrew Lopez
'Here's the next game. Are we prepared?'
Joe Prunty, an Atlanta Hawks assistant coach, started his NBA career as an assistant video coordinator for the Spurs in 1996. He was with the Spurs in various positions, including assistant coach, until 2005 and won three titles in San Antonio.
"He wants to win that next game, and that's one of the things he taught me: 'OK, here's the next game. Are we prepared for it? How do we do it? Let's go do it.' And it's not about me. It's about what we can accomplish.
"He's competitive. And he has been since even before I ever met him but knowing those stories about him at the academy or just how he's built and being in meetings and strategizing and not leaving any stone unturned. He brings the best out of people in terms of, 'Look, this is what we need from you.' And he's demanding. He wants you to be great, and so that's why the players that have gone through the program and the success that they've had, not only as players and moving on to different teams if they haven't stayed, but also in becoming coaches and general managers — the coaches that have been with him and have moved on — he gives you that confidence because he wants you to participate." — McMenamin