Spence, Ugas or Crawford? Assessing the candidates to be king
Apr 13, 2022Mike CoppingerESPN Errol Spence Jr. was less than two weeks away from a career-defining fight with Manny Pacquiao when he realized something was wrong.Spence had already returned from a devastating car crash, and while sparring to prepare for the Pacquiao fight, he felt something happened to his eye. Days later, he had surgery…

Apr 13, 2022
Mike CoppingerESPN
Errol Spence Jr. was less than two weeks away from a career-defining fight with Manny Pacquiao when he realized something was wrong.
Spence had already returned from a devastating car crash, and while sparring to prepare for the Pacquiao fight, he felt something happened to his eye. Days later, he had surgery to repair a detached retina in his left eye.
Yordenis Ugas replaced Spence on 11 days' notice and scored an upset over Pacquiao in August to retain his WBA welterweight title.
Now, in Spence's first fight since the procedure — just his second bout since the car accident — he'll meet Ugas on Saturday at AT&T Stadium in Arlington, Texas (9 p.m. ET, Showtime PPV), where he'll look to add a third 147-pound belt and prove he's still at the top of his game.
"This layoff was easier for me after the injury than the one after the accident because it was a lot less stress on my body," said Spence, who hasn't fought since a December 2020 victory over Danny Garcia. "Mentally I was also prepared for what I was going to go through. I had been back in training before camp started for this fight so I'm ready."
Spence, 32, ESPN's No. 6 pound-for-pound boxer, will headline a pay-per-view event for the fourth consecutive time (three of those bouts at the home of the Dallas Cowboys). There's no doubting Spence's star power, but he'll need to prove he's still on top following a serious injury.
"Even half of me would beat most of these guys at the top level," Spence said. "I feel great now and I'm 100%."
Spence is the welterweight division's biggest attraction, but he's not the only elite boxer competing at 147 pounds. The weight class has long been one of boxing's deepest, and Saturday's title unification will go a long way toward presenting some clarity in the crowded division.
ESPN looks at the welterweight landscape with an eye on the marquee matchups that could lie ahead, the contenders waiting in the wings and the young fighters ready to make their move.
The unified champion:
Errol Spence Jr. (27-0, 21 KOs) — WBC and IBF champion
ESPN Stats & Information
Outside of a fight of the year contender with Shawn Porter in September 2019, Spence hasn't lost many rounds during his title reign.
The southpaw's jab is one of the sport's best, a punch he uses to keep foes on the outside while he sets them up with crisp combinations.
Spence's power is formidable, even late in a fight — he scored a knockdown of Porter in Round 11 with a hellacious sweeping left — but since his 11th-round KO of Kell Brook to win the title, he hasn't finished any of his top-flight opponents. That includes title defenses over Mikey Garcia and Danny Garcia.
1 Related
Considering that his biggest competitor at welterweight, Terence Crawford, has stopped his last nine opponents, Spence could be hard-pressed to defeat Ugas inside the distance, too. Ugas has been dropped twice in his career, but his four losses all came via decision.
"My nutritionist that I added for this camp has been the missing ingredient," Spence said. "I was struggling to make weight and I think that's the reason that I haven't gotten a stoppage in my last few fights. This is the first camp in a while that I haven't put the sauna suit on [to lose weight]. It's been a breath of fresh air."
Whatever the result, there's still a lot at stake in that fight. A victory would put Spence just one title away from becoming undisputed welterweight champion. That fourth title, of course, is held by Crawford. A fight between Spence and Crawford is one of the best boxing can deliver, but it's long eluded fans despite the calls for it.
Now that Crawford is no longer promoted by Top Rank, a company that rarely does business with PBC, a bout with Spence later this year is a genuine possibility.
"At the end of the day, I want to be the undisputed welterweight champion of the world," Spence said. "This is another step toward that goal. I've been the shot caller. I'm the big fish at 147."
The titleholders:
Yordenis Ugas (27-4, 12 KOs) — WBA champion
Yordenis Ugas, left, retained the WBA "super" welterweight title with an upset victory over Manny Pacquiao last August in Las Vegas. Ethan Miller/Getty Images
Ugas, an Olympic bronze medalist in Beijing, underachieved in the pros and even contemplated retirement following two consecutive defeats to middling opposition in 2014, but following a two-year layoff, he found new life with PBC.
Eight consecutive victories, including wins over top contenders Thomas Dulorme and Ray Robinson, led to his first title shot, a 2019 fight with Porter. Ugas dropped a split decision in a bout that he appeared to win. Despite the loss, Ugas established himself as one of the best welterweights in the world.
He left no doubt in his second title shot, a dominant decision victory over the legendary Pacquiao. His excellent jab and ability to control range has led to success against southpaws like Pacquiao, and it's a tool he could use to neutralize Spence's impressive attack.
If Ugas, 35, can score a second consecutive upset, he'll spoil plans for Spence-Crawford and send it to the graveyard of proposed super fights that never materialized.
Terence Crawford (38-0, 29 KOs) — WBO champion
WBO champion Terence Crawford is still waiting for the big fight at welterweight. Steve Marcus/Getty Images
Crawford's talent was never in doubt, but he has been often criticized for his lack of top-level opposition. He put those questions to rest emphatically when he became the first man to stop Porter, a 10th-round TKO victory in November to retain his title.
The Omaha, Nebraska, native's mean streak was once again in display against Porter, his long-awaited fight against one of PBC's elite group of welterweights. Crawford isn't just an offensive machine with power in both hands, but perhaps the only boxer who can seamlessly switch stances effectively, providing a puzzle that no opponent has come close to solving yet.
Now that Crawford is a promotional free agent, an undisputed title fight with Spence seems closer than ever. Crawford has no fight planned, so if a deal can be closed, he could head directly into a Spence matchup later this year.
Crawford, 35, is ranked No. 2 on ESPN's pound-for-pound list (behind Canelo Alvarez), but a win over Spence, if they fight, could vault him past the Mexican star. Before the matchup can be discussed, of course, Spence will need to turn back Ugas on Saturday.
The rising stars:
Vergil Ortiz Jr. (18-0, 18 KOs) — WBC and WBO No. 1 contender
Vergil Ortiz Jr., left, is undefeated and has won all his fights by stoppage, including an eighth-round TKO over Egidijus Kavaliauskas last August. Kevin Estrada/Getty Images
Ortiz has knocked out all 18 opponents to date, and he appears to be improving with each bout as the competition gradually rises.
He broke out in 2021 with wins over Maurice Hooker and Egidijus Kavaliauskas that cemented him as a player at 147 rounds, but a health scare has stymied his momentum.
Ortiz was set to return in March against Michael McKinson, but he was hospitalized with rhabdomyolysis (a breakdown of muscle tissue that releases myoglobin into the blood) and was forced to withdraw from the bout.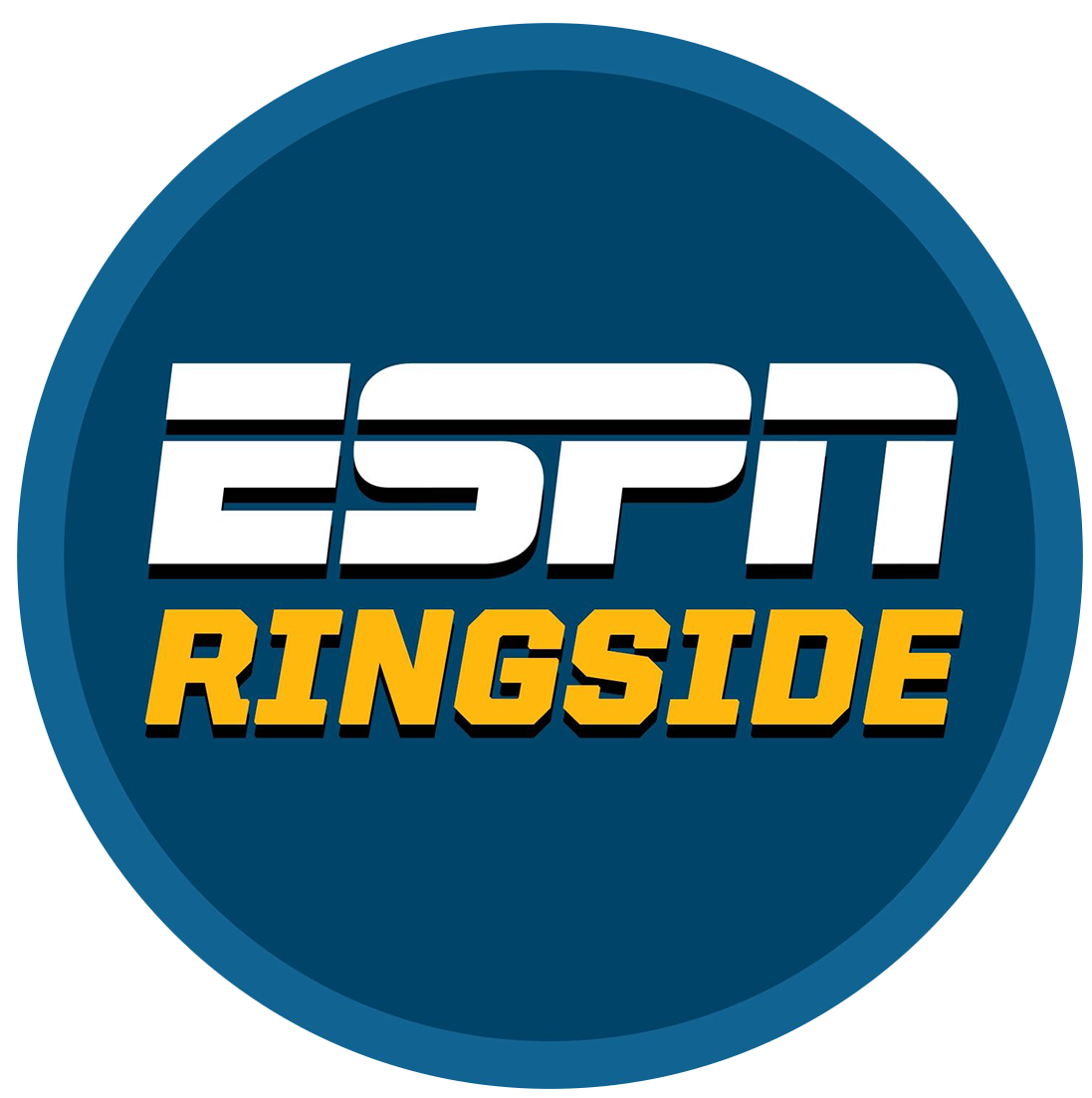 Follow us on Instagram and Twitter to stay up to date with all of our latest boxing news.
Ortiz, 24, of Dallas, wants to compete later this year, but there aren't many viable opponents who can continue his development. He defeated two gatekeepers last year and is clearly ready for better competition.
Matchups with Keith Thurman and Danny Garcia would present a proper step up in competition, but Ortiz is promoted by Golden Boy while those former champions are with PBC, which means the bouts are unrealistic due to the fractured nature of the sport.
The most logical feasible option is David Avanesyan, the hard-charging boxer who's scored a string of stoppage wins in the U.K.
Looking ahead to the future, bouts with Jaron Ennis or Conor Benn could shape up as super fights, but those aren't on the horizon yet.
Jaron Ennis (28-0, 26 KOs) — WBO No. 2 and IBF and WBA No. 3 contender
Jaron Ennis, right, is one of the best welterweights in the world without a title fight in his résumé. Edward Diller/Getty Images
"Boots" Ennis is an electrifying talent who is ready for the elite welterweights, whether that's Crawford, Spence or Ugas.
The 24-year-old from Philadelphia showed off his impressive blend of power, speed and boxing smarts last year with a sixth-round KO of Sergey Lipinets, his first bout against a former champion. Ennis followed with a first-round KO of gatekeeper Dulorme.
Ennis returns May 14 in a title eliminator against Custio Clayton, a solid boxer who fought Lipinets to a draw in 2020. It's another chance for Ennis to display his power and solidify his value in the division.
Ennis is deservedly pegged as a star, and with a win over Clayton, he could earn a shot at the title currently held by Spence. "Boots" isn't signed with adviser Al Haymon, but he does have an exclusive deal with Showtime, which means he'll continue to get matchups with PBC's 147-pounders.
Conor Benn (20-0, 13 KOs) — WBO, WBA and IBF No. 5 contender
Unbeaten welterweight Conor Benn, left, fought three times in 2021, including an impressive fourth-round KO of Chris Algieri in December. Alex Livesey/Getty Images
The son of British star Nigel Benn, Conor is becoming a major attraction in his own right. And at the rate he's developing, it's clear he's far more than just a boxer with a famous last name.
The 25-year-old from Essex, England, is a strong, powerful puncher who could be ready for a title shot next year. The biggest win of his career came in his most recent performance, a fourth-round KO of former titleholder Chris Algieri.
Benn meets Chris Van Heerden on Saturday in another lively event in the U.K., and an expected victory should propel him to a much tougher fight in the fall.
The former champions:
Keith Thurman (30-1, 22 KOs) — WBC No. 3 and WBA No. 4 contender
Keith Thurman, left, returned from a 31-month layoff to defeat Mario Barrios by unanimous decision in February. Joe Buglewicz/Getty Images
At 33, Thurman ended yet another long layoff — this time a 31-month ring absence — with a decision victory over Mario Barrios in February.
The performance against Barrios was Thurman's first since a close decision loss to Pacquiao in July 2019, and there were plenty of signs that he remains an elite fighter. It wasn't long ago that Thurman was on the pound-for-pound list following title wins over Porter and Danny Garcia.
Thurman hurt Barrios on numerous occasions and looked sharp early on, but he did fade down the stretch and failed to produce a knockout against someone who isn't on his level.
If Thurman, who's also aligned with PBC, can finally stay healthy and active, he could find himself in a title fight against Spence, Ugas or Crawford later this year.
Danny Garcia (36-3, 21 KOs) — WBC No. 5 contender
Danny Garcia. right, hasn't fought since losing a unanimous decision against Errol Spence Jr. in December 2020. Ronald Martinez/Getty Images
Garcia, a former two-division champion, hasn't competed since a December 2020 loss to Spence, and he has no fight scheduled.
The 34-year-old from Philadelphia has expressed interest in jumping up to junior middleweight for his next bout, so he could be finished at welterweight, which could be a wise move.
Garcia will be hard-pressed to grab another title shot at 147 pounds after losing in bids against Spence, Porter and Thurman. The power puncher hasn't scored a significant win since a majority-decision victory over Lamont Peterson in 2015, and you'll have to go back to his 2013 victory over Lucas Matthysse to look for his last truly elite performance.
However, Garcia's losses to both Porter and Thurman were close fights, even though his bout with Spence wasn't, and he remains one of the most recognizable names in the sport. At 154 pounds, Garcia could find new life.
The contenders:
Eimantas Stanionis (13-0, 9 KOs) — WBA No. 1 contender
The 27-year-old could just as easily be listed with the rising stars, but he'll first need to defeat Radzhab Butaev on Saturday in his first legitimate test. The matchup is part of the Spence-Ugas undercard (Showtime, 7 p.m. ET).
Ugas was mandated by the WBA to fight Stanionis, but the Lithuanian agreed to step aside so the champion could fight Spence. If Stanionis can defeat Butaev for the WBA "regular" welterweight title, he'll be guaranteed a shot at the actual WBA championship afterward.
Against lesser opposition, Stanionis has shown his impressive strength and combination punching. He's an aggressive fighter who is able to maul opponents on the inside, and the bout with Butaev has a chance to steal the show.
Radzhab Butaev (14-0, 11 KOs) — WBA "regular" titlist
Butaev is coming off the biggest win of his career, a ninth-round TKO of Jamal James in October to establish himself as one of the 10 best welterweights in the world.
Butaev, 28, of Russia, packs plenty of power and it all comes together with a relentless pressure style that figures to mesh well with Stanionis for a crowd-pleasing fight.
Butaev's lone loss came via decision against Alexander Besputin in 2019, but the result was overturned to a no-contest after Besputin tested positive for a banned substance.
David Avanesyan (29-3-1, 17 KOs) — WBC No. 2 contender
Since he suffered a sixth-round TKO loss to Kavaliauskas in 2018, Avanesyan has torn through his competition on the European level with six consecutive stoppage wins.
Most notably, Avanesyan put an end to the Josh Kelly hype with a punishing performance en route to a sixth-round TKO victory in February 2021.
Avanesyan, 33, of Russia, is an offensive-minded fighter who's strong in the clinch, and he figures to be used as a measuring stick for any of the division's rising stars in the near future, where he'll have the opportunity to play spoiler again.