Has Malik Monk played his way out of Los Angeles?
SIXTY FLOORS ABOVE Philadelphia's Center City, sitting at a side table by the window-walled lounge of the Four Seasons Hotel, Malik Monk peeks through the glass toward the hustle and bustle below.It's a Wednesday afternoon in late January and the Lakers are set to face Joel Embiid and the Philadelphia 76ers the next night, in…
SIXTY FLOORS ABOVE Philadelphia's Center City, sitting at a side table by the window-walled lounge of the Four Seasons Hotel, Malik Monk peeks through the glass toward the hustle and bustle below.
It's a Wednesday afternoon in late January and the Lakers are set to face Joel Embiid and the Philadelphia 76ers the next night, in the fourth game of a six-game East Coast swing.
They're 2-1 so far — a rare reprieve in a season rife with turmoil. Russell Westbrook's play has improved since he was benched a week earlier. Coach Frank Vogel is still on the sidelines after the front office had considered firing him earlier in the month.
"Right now, looking over this pretty-ass city, I'll take that in, soak that in," says Monk, who is in his first season with the Lakers. "Anything can happen, man. So I try to take in every little thing."
2 Related
The night before, in Brooklyn, Anthony Davis had returned from a six-week absence due to a knee injury, leading the Lakers to a victory and back to .500. While Davis had led the defense and LeBron James led the offense, Monk, a 6-foot-3 lightning bolt, led the bench with 22 points on 6-for-12 shooting from 3.
His rise in Los Angeles has been anything but expected — and he knows it. Having come into the league as a lottery selection in the 2017 draft, Monk is well aware that not long ago, after four uninspiring years in Charlotte, his NBA career was teetering.
After tearing down their roster to trade for Westbrook last summer, the Lakers signed 12 players to veteran minimum contracts in an attempt to find the right mix of role players after shelling out more than $120 million combined this season to Westbrook, James and Davis.
Six of those players — Rajon Rondo, Trevor Ariza, Dwight Howard, Kent Bazemore, Wayne Ellington and Avery Bradley — were former Lakers. Nine of those players — the aforementioned Lakers returnees plus DeAndre Jordan, Carmelo Anthony and the recently acquired D.J. Augustin — were in their 30s.
Monk fit in neither category. He was a flier, a theoretical gem, a low-risk free-agency gamble. For an old team lacking athleticism and shooting, he was attractive. For a young player lacking career security, the Lakers provided a much-needed change of scenery.
"They put a lot of trust in me," Monk says. "And I just feel comfortable, man, to go out and perform for them."
And during a Lakers season known for what's gone wrong, Monk represents something that's gone right. Amid mounting losses, organizational dysfunction and awkward roster construction, Monk has brought with him consistency and, at 24, an upside for a franchise looking to maximize what's left of James' final years.
That is, if the Lakers can keep him.
Los Angeles Lakers guard Malik Monk is averaging a career-high 12.9 points on 46.4% shooting, including 39.4% from 3. EPA/Etienne Laurent
MONK'S EVENTUAL EXIT from Charlotte mirrored his shaky entrance. After a standout freshman season at the University of Kentucky, in which he led a dominant Wildcats team in scoring, the mock draft consensus projected him to go just outside the top five.
He fell to No. 11 to the Hornets. The thrill of living out a childhood dream by being picked by Michael Jordan to play on his team was quickly subdued by the grown-up reality of reporting to a coach, Steve Clifford, loath to ever rely on rookies.
He played just 13.6 minutes per game for a Hornets team that finished 36-46 for a second straight season. Then Charlotte cleaned house.
"Literally, everyone was fired," says Marcus Monk, Malik's older brother and manager. "The GM. The head coach. All the assistants. Strength and conditioning coach. The head basketball trainer. Everyone was fired."
Monk's entire network was gone, including the brain trust who had scouted him and was invested in his long-term development.
When the team retooled, the front office had a late lottery pick on its hands with little proof of production to match that label.
Before coach James Borrego started his first season with the Hornets in 2018-19, taking over for Clifford, he had a lunch meeting with Malik and Marcus.
"I was 19. And I didn't know what being a pro was," Monk says. "[Borrego] sold a dream to me that I was going to play. … He had a sit-down with me and my brother before the season and told me that I was going to be the point of the team other than Kemba [Walker]. And as soon as the season started, he went the opposite way. And I just was never in my right mind from there."
Even a cursory glance at Monk's game logs perhaps explains why. He'd have stretches of consistent, efficient scoring, often followed by stretches filled with empty calories — or straight DNPs. A couple of months after Borrego's meeting with Monk, the Hornets signed veteran guard Tony Parker, who had made the trek from San Antonio to Charlotte with the coach. While Monk says Parker was a good teammate, the future Hall of Famer's addition didn't align with the role Borrego had presented to him.
"As the season went along it was more about trying to win games instead of the development of the younger guys. Which, that happens," Marcus says. "And Malik took it personal."
Borrego, through a Hornets spokesperson, declined to comment.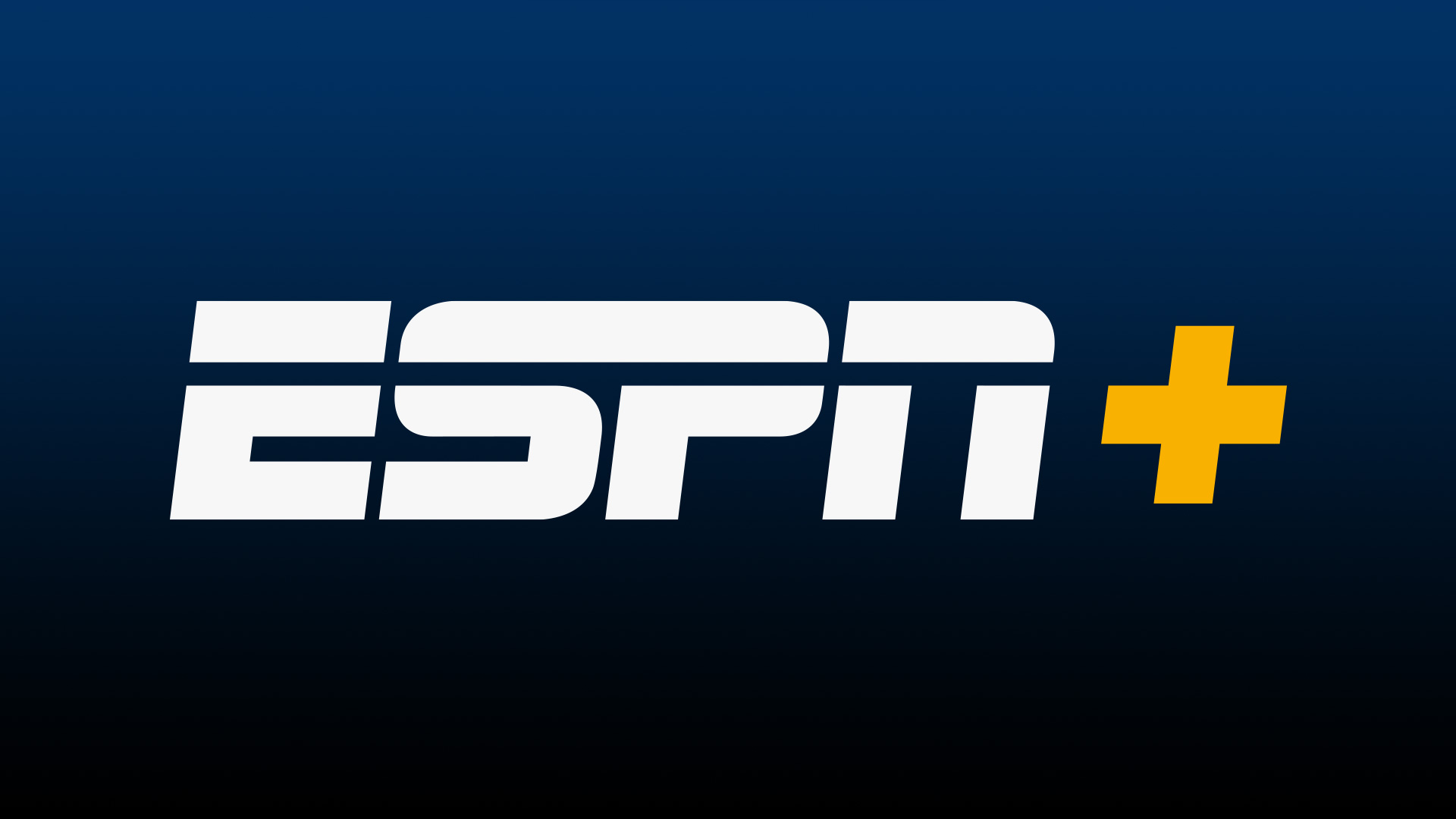 Get access to exclusive original series, premium articles from our NBA insiders, the full 30 for 30 library and more. Sign up now to unlock everything ESPN+ has to offer.
Monk's reputation continued to grow.
"It was always, 'Oh, Malik was a minute late to get treatment.' 'Oh, Malik didn't go to treatment, he felt like he didn't have to do treatment.' It was always some stuff outside of the basketball world," Monk says. "So I really have been trying to figure out what was going on. But yeah, I never, never, never knew, man. Never figured it out."
He admits he let the circumstances sap his spirit.
"I didn't put that much effort in Charlotte," he says, "because I was getting mixed signals from everybody and I'm like, 'Oh, they really don't want me here so I'm just going to shoot the ball and give 50 percent on defense.' And it don't work like that. You can't give 50 percent on something and think you're going to get 100 percent back."
THEN CAME ROCK BOTTOM. A couple of weeks before the league went on hiatus because of COVID-19, Monk violated the league's anti-drug program. He was suspended indefinitely.
"Terrible," Monk says. "I couldn't play basketball. I couldn't be around basketball, anyway, if I could play. … It was terrible for me."
Eventually, Marcus saw his brother start to pull himself out.
Monk stayed in compliance with the anti-drug program's demands and kept in regular contact with Chrysa Chin, an executive vice president with the National Basketball Players Association. To stay sharp during the COVID-19 shutdown, Marcus ordered Malik a basketball hoop, so the young guard would be able to get up shots daily in his front yard.
Malik Monk played four seasons for the Charlotte Hornets before signing with the Los Angeles Lakers. AP Photo/Thibault Camus
"I think he took it for granted, everything that had come to him," Marcus says. "Because he was just so talented, he really didn't have to work. … That was the first time where I started to see, 'OK, he got the game snatched from him and now he really sees what it means to him, beyond just the status. … What it actually means to him.'"
Monk was reinstated in June 2020, but the Hornets' season was over. Monk's third season had been undone by a drug violation and a worldwide pandemic that had crippled the league. After the season, the Hornets did not extend Monk's rookie deal. A year later, after yet another disappointing season in which Monk contracted COVID-19 and the franchise turned its attention to LaMelo Ball, Charlotte didn't even tender a qualifying offer to make him a restricted free agent.
"I'm happy for him," says Charlotte general manager Mitch Kupchak of Monk's success with the Lakers. "There wasn't a future for [Monk] here. So, I'm happy for him."
THREE DAYS AFTER the frenzy of free agency had settled, Monk sat unsigned, waiting for a call.
Only three teams expressed interest in signing him in the summer of 2021, according to his agent, Jeff Schwartz of Excel Sports: the Dallas Mavericks, the New York Knicks and the Lakers.
"Did I think Malik could make a few more dollars than a minimum? Yes, I did," says Schwartz. "Unfortunately, the offers just didn't come. So then it was about finding the right place."
Monk had been on the Lakers' radar for years. Then-assistant coach Jason Kidd — a Schwartz client — would watch Hornets games with James and tell him and the rest of the Lakers coaching staff about how he'd tried to trade for Monk when he coached the Milwaukee Bucks.
"Me and J-Kidd were talking all the time like, 'Is there a way we can snatch this guy from [Charlotte's] roster?'" James said.
The front office, too, had scouted Monk when they were deciding what to do with the No. 2 pick in 2017. The Lakers eventually selected Lonzo Ball.
"I remember when UCLA played Kentucky. We were looking at Lonzo and De'Aaron Fox. [But] Malik has just been really a standout [since then] because of the combination of his athleticism and his shooting," says Rob Pelinka, Lakers general manager and vice president of basketball operations. "So, definitely a player we've tracked for some time — and early in the free-agency process, [we] reached out."
Pelinka made an offer: a one-year, veterans minimum deal worth $1.8 million. It was a third of what Monk had earned in his final year in Charlotte. There was no room for negotiation. It was all the Lakers could offer.
What's more, there was a catch. The Lakers needed Monk's answer pronto. With so many roster spots to fill after the Westbrook trade, L.A. couldn't wait long for Monk to make a decision.
"S—, [waiting for] somebody else to call to see if my options were better," Monk says. "And that didn't happen so I called Rob back the next day and let him know I was on my way."
Says Schwartz: "I was disappointed there was no bigger offers out there, but I also know sometimes you got to just go out and show it for a year."
Monk, who is averaging a career-high 12.9 points per game while shooting 39.4% from 3, has done precisely that.
play
0:25
Malik Monk goes up to grab the nice pass from Talen Horton-Tucker and crams down a two-handed dunk with authority.
Going into the season, Pelinka had planned for the trio of Monk, Kendrick Nunn and Talen Horton-Tucker to serve as a springy counterweight to the rest of his stodgy, veteran-laden roster. Nunn has yet to play in a game because of a bone bruise in his knee and Horton-Tucker has regressed. But Monk has helped unlock a youthful duo comprised of himself and rookie Austin Reaves that Vogel says he relies on to support some of the older legs in the group.
"I like the combination of Malik Monk and Austin Reaves out there together," Vogel said after specifically pairing the two in a new starting lineup in March. "It's been a combination that our analytics team has said has really produced."
Monk has the second-best net rating on the team, behind only Reaves.
"I feel like we have a chemistry," Reaves says. "… Even from the start, it's been just a kind of connection that you can't really explain."
Perhaps it's the geographical tie, having played against one another in both the regional championship and state championship as ninth graders.
"Two motherf—ers from Arkansas, man," Monk says.
Monk says their dialogue forms the foundation of their success.
"S—, everything," Monk says. "Ups and downs. Rookie wall. Older guys yelling at the rookies because it's their fault. Everything they do, it's your fault out there because they know everything and you don't and when you mess up, you just got to take it. You got to deal with things like that. I talk to Austin almost every day."
With Reaves already under contract for next season, the duo is something the Lakers are interested in keeping together.
TWO NIGHTS AFTER a historic 56-point outburst led the Lakers to a surprise victory over Stephen Curry and the Golden State Warriors, James' 37-year-old left knee was acting its age. That heavy workload against Golden State and an arduous travel day — which included a two-hour mechanical delay on the runway before a nearly three-hour flight to San Antonio — had taken a toll. James had tested it out on the court before tipoff against the Spurs, but had bowed out, leaving Vogel to figure out his replacement.
As the team absorbed the news inside the cramped visitors locker room at the AT&T Center, Vogel's mind turned. He wasn't thinking of nine-time All-Star Westbrook. He wasn't considering 10-time All-Star Anthony. He wasn't envisioning a breakout game for Horton-Tucker.
He'd landed on Monk.
"I did tell Malik that he's got to score 56 tonight since Bron's out," Vogel said. "And then I told him quickly that I was just kidding. Because he will actually go out and try to do that."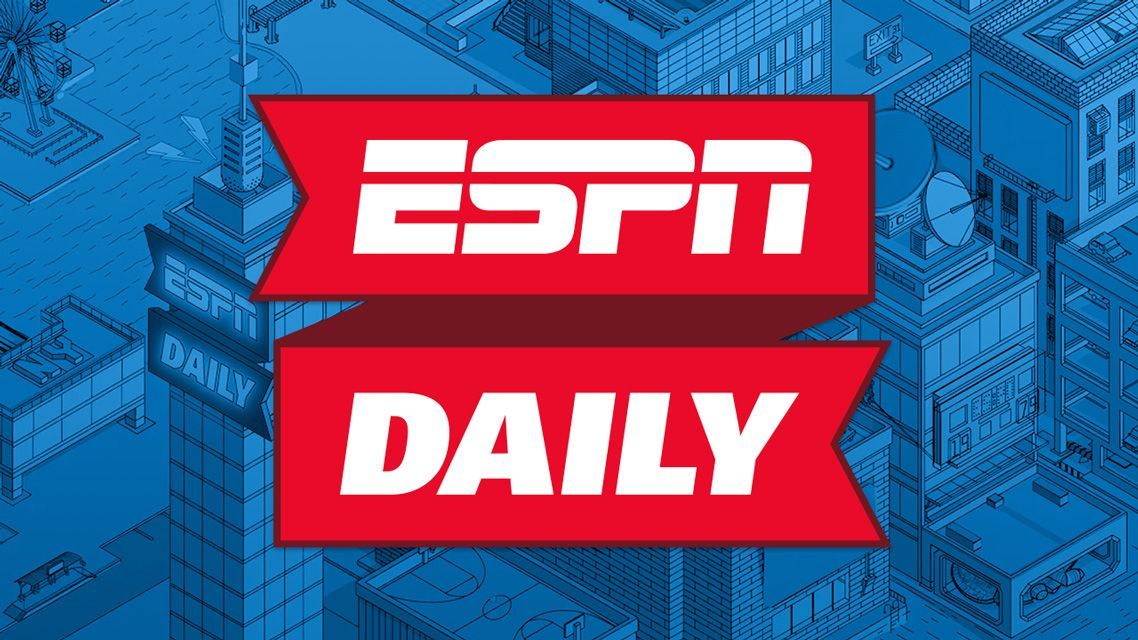 Monday through Friday, host Pablo Torre brings you an inside look at the most interesting stories at ESPN, as told by the top reporters and insiders on the planet. Listen
Monk put up a career-high 22 shot attempts but connected on just eight, and the Lakers lost. "I got to hit a couple more shots, man," he said afterward, having come up 39 points shy of 56. "I take full responsibility on that."
It's a duty he has coveted, the consequences of his play directly tied to his team's chances.
"This is what I wanted to do my whole career," Monk said after a win over the Knicks in February, when he scored 29. "This is what I've been trying to find."
He has mostly delivered when called upon. Monk has scored 20 or more points in 17 games this season, and L.A. has gone 9-8 when that's happened.
"He's flammable," Vogel said. "He can really catch fire."
James said Monk possesses something that the Lakers lack.
"He brings a knockout punch that — to be completely honest with you — we haven't had on our roster since I got here," he said. "Someone that can literally, if he makes one, it can be two, three, four, five in a row."
BACK IN THE lounge in Philly, Monk continues to gaze down at the crowds below.
Prior to games, he looks to stand out with an angled flat-top haircut inspired by Tupac Shakur's character in the movie "Juice" and sometimes opts to wear a string of pearls around his neck. "Just trying to spice it up," he says. "Be different."
But on this afternoon, he is the picture of comfort, a man comfortable in his attire — a hoodie and sweatpants — and, finally, in his role on a professional basketball team.
He thinks about his hometown — tiny Lepanto, Arkansas — and says his ascension from there serves as a lesson for him.
play
1:32
Malik Monk has himself a night, dropping 29 points on 11-of-20 shooting, including seven 3-pointers in the Lakers' win.
"I grew up with 1,200 people in my hometown," he says. "And that's probably 1,200 people [out the window] right here. … This s— can happen. It's possible for everybody."
Though he has been surrounded by chaos in Los Angeles, his decision to join the Lakers has brought him exactly what he says he needed: a home. He's relied upon as a teammate and a player. He gets to perform in nationally televised games. He can show his personality, becoming paparazzi fodder after a Valentine's Day date with Iggy Azalea. And he can still nourish the low-key Lepanto part of him — he says his favorite off-court activity is hiking the Hollywood Hills with his dog, Bear, a massive Neapolitan mastiff.
His short stint as a Laker has begun to repair the reputation he developed over his first four years, with everyone from James to Vogel to Pelinka vouching for him.
"Everybody got their information from the people in Charlotte," he says. "So, me coming to the Lakers … let everybody know that Charlotte Malik is not who I really am."
And in a few months the Lakers will ask themselves a question they perhaps never thought they'd need to consider: Has Monk played his way out of L.A.?
As the Lakers' roster is currently constructed, L.A. will be able to re-sign Monk only by either offering him 120% of the veteran minimum (roughly $2 million) — which he has outplayed — or using the taxpayer's midlevel exception, estimated to be worth around $6.3 million, according to ESPN's front office insider Bobby Marks.
"The partnership has been a win from both sides," Pelinka says. "Both for the Lakers, in terms of the productivity he's had for us and then I think on his side, just showing people what he can do in big moments in big games. … He's a guy that we would see as hopefully a part of our future."
"We're very loyal people," Marcus says. "The Lakers were calling him nonstop once free agency opened. So we don't forget about that. On the other side, it is a business. … But I would love to see him in a Laker uniform."
Monk would too. "It's a beautiful experience, man," he says. "I love it."