A new contract with PFL isn't the end of Kayla
Kayla Harrison turned away from the Octagon and placed both hands on the barricade behind her. She threw her hands up and screamed "f—!" several times.It was Dec. 11 at T-Mobile Arena in Las Vegas. Harrison had just witnessed, from the front row, her then-American Top Team training partner Amanda Nunes lose the UFC women's…
Kayla Harrison turned away from the Octagon and placed both hands on the barricade behind her. She threw her hands up and screamed "f—!" several times.
It was Dec. 11 at T-Mobile Arena in Las Vegas. Harrison had just witnessed, from the front row, her then-American Top Team training partner Amanda Nunes lose the UFC women's bantamweight championship to Julianna Peña at UFC 269. Peña was a considerable underdog. After all, Nunes, who still holds the UFC's featherweight title, is widely considered the greatest fighter in women's MMA.
Many speculated that Harrison was furious because Nunes' third-round submission loss dashed a big-money fight in the future between the two of them. Harrison, a two-time women's lightweight champion in the Professional Fighters League, had recently become a free agent and was being courted by, among others, the UFC. Promotion president Dana White even addressed a potential Nunes-Harrison "massive, mega-million-dollar fight" while talking to the media following UFC 269. But Harrison said that losing out on that fight was not what had made her so upset.
"I was shocked," Harrison told ESPN. "Everyone was making assumptions about it. But to be honest with you, Amanda was a teammate of mine. She was someone I helped train for this fight. … I wanted her to win. I was as shocked as the rest of the world and I was heartbroken for her."
2 Related
Nunes' loss set off a domino effect that shaped Harrison's free agency this past winter. The night before UFC 269, Harrison had sat down for dinner alongside her manager, Ali Abdelaziz, and two UFC officials, chief business officer Hunter Campbell and matchmaker Mick Maynard. At the time, there was positivity from both sides about the possibility of the UFC signing Harrison, sources told ESPN. After Nunes lost, White began singing a different tune.
Ultimately, on March 8, Harrison re-signed with the only promotion she has ever competed in, the PFL. According to sources, Bellator MMA made Harrison a lucrative offer — in the neighborhood of seven figures per fight — and Harrison accepted. Still, PFL had the contractual right to match that offer and did so.
The signing was a big financial windfall for Harrison and a big win for the PFL, a promotion that has invested millions into Harrison already and has propped her up as its biggest star. But the signing left Harrison under a different banner than the other two top women's MMA fighters at 145 pounds and above: Nunes and Bellator featherweight champ Cris Cyborg. PFL has promised Harrison a superfight with Cyborg or another big, highly ranked name in late 2022 or early 2023, after its 2022 season.
"Before it's all said and done, I want Kayla to have a PFL title, a Bellator title and a UFC title," Abdelaziz told ESPN. "How and when? I don't know. But I think it's a possibility she will have all of them."
Harrison knows all roads toward achieving her goal of being the best in women's MMA go through Nunes and Cyborg. They're not just all-time greats but also the current top women in the higher weight classes. In ESPN's pound-for-pound rankings, Nunes is No. 2 and Cyborg is No. 4. Harrison is tied for No. 7.
"On one hand, I don't disagree with [the criticisms]," Harrison said on SportsCenter earlier this month, addressing fan reaction to her return to the PFL. "I get it. They want to see me fight the top dogs. I want to fight the top dogs. I'm not running from anybody, I'm not hiding from anybody. I'm more than happy to fight anyone, anywhere, at any time. I'm ready to be the greatest."
To do that, the two-time Olympic judo gold medalist — the first American to win Olympic gold in the sport — will have to take the road less traveled again.
"I know there are a lot of moving parts to get to where I want to go," Harrison said. "But I have faith that when the time is right, my chance will come and I'll be ready."
Kayla Harrison will look to win the PFL women's lightweight title for a third time in 2022. Ryan Loco/PFL
The undefeated Harrison beat Taylor Guardado via second-round submission to win her second PFL season title on Oct. 27. In that fight, she was a 25-to-1 betting favorite and has not been less than a 10-to-1 favorite in any of her contests since 2019, her first year competing in the PFL's season-and-playoffs structure.
Because of the lopsided odds, the story going into the 2021 PFL final wasn't necessarily the fight itself. Harrison would be a free agent following the fight, and the speculation among the MMA community about where she would land and whom she would fight next.
Play for a chance to win a streaming of UFC 273 for FREE! Make Your Picks
A little over two weeks after winning her PFL title, Harrison was in the front row for Bellator 271 on Nov. 12 to watch Cyborg knock out Sinead Kavanagh in just over 90 seconds in Hollywood, Florida, not far from Harrison's home gym in Coconut Creek. Cyborg referenced Harrison in her postfight interview. "She really wants to fight me, she knows where I'm at," Cyborg said. By December, sources told ESPN, talks about Harrison between Bellator, led by executive Mike Kogan, and Abdelaziz were in full swing.
Then, Harrison and Abdelaziz had dinner with Campbell and Maynard on Dec. 10 in Las Vegas. The UFC had plenty of interest in Harrison and, had she signed, the deal would have set up Nunes vs. Harrison at 145 pounds right off the bat, sources say. Sources said Harrison could have eventually fought the likes of Holly Holm and Germaine de Randamie at featherweight in the UFC.
Then, the next night, Nunes surprisingly lost to Peña. Nunes, a dominant two-division champion, had won 12 straight fights coming in. Had Nunes defeated Peña, there was a clear opportunity for her and Harrison to meet for the 145-pound belt, with no other challengers standing in the way. But after the Peña bout, the buzz backstage at UFC 269 was that there would be an immediate rematch. If Nunes won the rematch, there could even be a trilogy. This turn of events drastically changed the timeline of a possible Nunes vs. Harrison matchup. White indicated as much at the post-fight press conference.
"For a Kayla Harrison, the Amanda Nunes fight was huge," he said. "If they would have faced off, it would have been a massive, mega-million-dollar fight. … Let me tell you: If Amanda Nunes had won tonight, the Kayla Harrison fight would have been one of the biggest fights that you would have ever seen."
White used the past tense, signifying the ship had sailed on the matchup, at least for the foreseeable future.
But Harrison had other options. The PFL was offering her an attractive amount of money to re-sign, and the promotion had just acquired Julia Budd, the former Bellator women's featherweight champion. As a potential opponent for the 2022 season, Budd would offer Harrison a higher-level challenge than she had seen in her first two seasons. Budd has lost to only three women in her career: Nunes, Cyborg and Ronda Rousey.
Through January, the PFL was the frontrunner to re-sign Harrison, she said. The PFL chairman and co-owner Donn Davis said he felt like his promotion was at the "2-yard line" with Harrison on multiple occasions. But in February, some contractual snags came up. No one would go into detail about what the exact issues were, but it led to Abdelaziz going back to Bellator.
"PFL came with a very generous offer," Abdelaziz said. "Some of the terms, through the negotiation, we weren't OK with it. I said, 'Will you guys go let me get another offer?' And they said, 'Yeah, no problem.' It was very cordial and respectful."
The length of the Bellator contract was four fights or two years, whichever came first, per sources. Cyborg would have been her first opponent, and Harrison said she had already started training for that fight, which could have happened as early as this spring.
The PFL, though, had the right to match any offer, a clause in Harrison's expired contract. And PFL did just that, though with some alterations due to the promotion's unique season structure. PFL CEO Peter Murray was also active in these discussions.
The contract Harrison signed with the PFL was in the range of seven figures per fight, plus the chance at another $1 million if she wins the 2022 season championship, sources said. Davis said the deal Bellator offered Harrison was "very, very similar" to PFL's original offer to Harrison. Abdelaziz said the signed agreement makes Harrison "the highest-paid female athlete in combat sports — not just in MMA."
In addition — and this was a key to Harrison re-signing, Davis believes — she would be highlighted on the PFL's first pay-per-view cards, which the company plans to launch in 2023. Sources said the PFL contract length is for the 2022 season and two fights after that, or 20 months total. Harrison said the money is guaranteed, even if she's unable to fight.
Kayla Harrison won her second straight PFL women's lightweight championship in 2021 and re-signed with PFL to return for the 2022 season. Cooper Neill / PFL
Davis has made it no secret that he is targeting a fight between Harrison and Cyborg, even if he has to co-promote with Bellator to make it happen. Earlier this month, he tweeted a challenge to Bellator president Scott Coker and Cyborg.
"As we told Kayla, we will do the fight that will allow her to become the No. 1 pound-for-pound fighter in the world over the next two years," Davis told ESPN. "And we will work collaboratively with her to do that. We believe and she believes that that's the first step, that that's the step the fans want, and that's the step that industry insiders think is the toughest test out there for both of them. We are prepared to do that fight at the end of this year. She is prepared to do that fight at the end of this year.
"So now we'll see if some of the saber-rattling from Bellator and Cris, if they're willing to step up and do more than just saber-rattle. Because there won't be any obstacles to that fight at the end of this year from the PFL side or the Harrison side."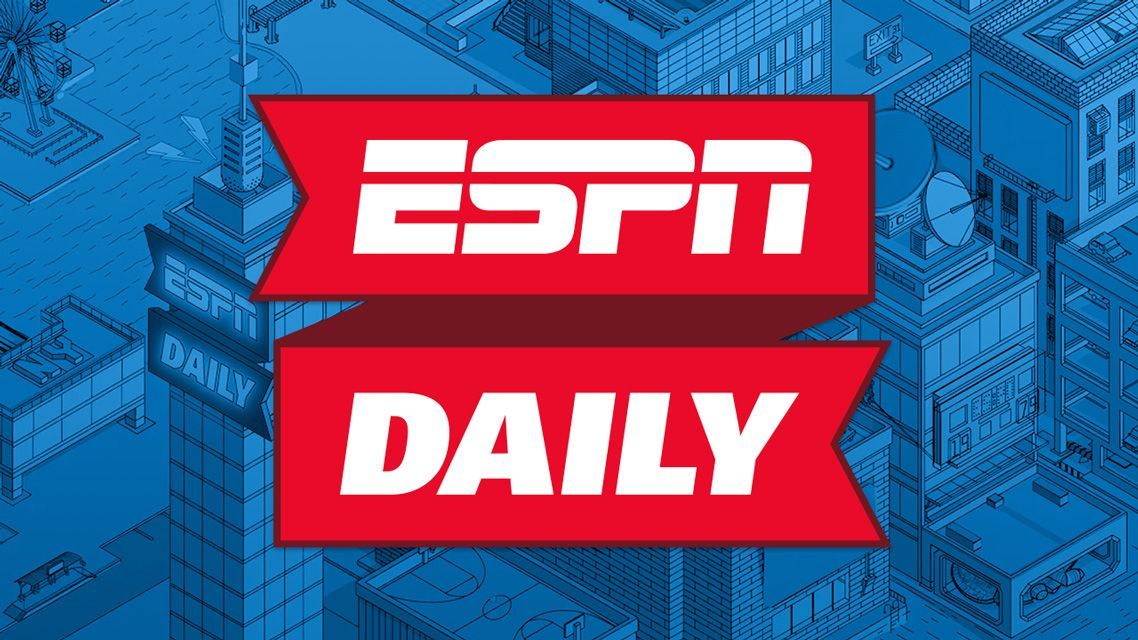 Monday through Friday, host Pablo Torre brings you an inside look at the most interesting stories at ESPN, as told by the top reporters and insiders on the planet. Listen
Harrison has not been bashful about wanting to fight Cyborg. She said she was "disappointed" when that potential fight this spring couldn't come together. And the idea that she's running from matchups with Cyborg and Nunes has been a thorn in her side.
"It used to bother me that people would have the audacity to think that me, Kayla Harrison, is scared of someone," Harrison said. "Or scared of something. I have lived my entire life out loud. I have lived my entire life aiming so high, trying to do things that people haven't done that I used to get so upset. I used to think, How dare you? And I used to want to defend myself over and over again."
How realistic is the possibility of seeing Cyborg vs. Harrison in the next two years? It's unclear. Cyborg told ESPN she's focused on her April 23 fight with Arlene Blencowe, but she'll be a free agent "this summer." Cyborg said the PFL made a "competitive offer" the last time she was a free agent but Bellator "put together the best deal." She would not rule out signing with the PFL to set up the highly anticipated Harrison fight, adding that she'll talk with her team at Paradigm Sports Management about options after the Blencowe bout.
"I'm happy with the featherweight division in Bellator MMA and think it's the best 145-pound division in women's MMA, but I also like the idea of challenging myself in a new weight division [at 155 pounds]," Cyborg said.
If Cyborg does re-sign with Bellator, the other option could be a co-promotion, which Davis has said he would be comfortable broaching with Bellator. Abdelaziz said he has already put the two sides in touch, and he feels that he has a great relationship with both. Coker, though, didn't seem as enthusiastic about the possibility when reached by ESPN for comment.
"We love Kayla," Coker said. "Just like we've always said: Any free agent out there that has value to this company, we're gonna go after. We wish her well. She's super talented, she's a nice lady. Maybe we'll see her in a couple of years. … [The PFL has] a business to run. We have a business to run. You want to talk on social media? That's not how I do business."
The other fight in the balance is between Harrison and Nunes, although not likely until 2024. Nunes left American Top Team earlier this year, and she's slated to have a rematch with Peña in July.
Before Nunes left the gym, Harrison said that many, including American Top Team owner Dan Lambert and other advisors, did not want the Nunes bout to happen. And she understood why. ATT recently went through an issue with UFC star Colby Covington being embroiled in trash talk with prospective opponents like then-teammate Jorge Masvidal.
"Ali, out of respect for ATT, was trying to be respectful and wasn't pushing to make it happen," Harrison said of a fight with Nunes. "My coaches didn't want it to happen. Dan didn't want it to happen. So, it was not really something that I was thinking about majorly. I mean, I think about it all the time, because I think she's the greatest. So, I think about it. But it wasn't something I felt confident was going to happen."
When asked last December about fighting Harrison, before her loss to Peña, Nunes said she would cross that bridge when she came to it and that it was ultimately up to the UFC.
"This is like business, you know what I mean?" Nunes told ESPN. "It's not something when we train or we have a good time, 'Oh Kayla, come here, we're going to talk about if we're going to fight.' That's not going to happen. That's now how I handle those things."
Harrison wants to clarify that she considers Nunes a friend first, but still wants to compete against her.
"I know her, she's a great person," Harrison said. "She's a great champion. She's never been anything but good to me. I love her, her family. Her and [Nunes' wife and UFC fighter] Nina are awesome people. Her daughter is amazing. Again, model champion. Someone I aspire to be like. But I want to fight her. I want to fight the best, because I want to be the best."
And that has been and will continue to be the challenge for Harrison moving forward. Her record is unblemished at 12-0 and she's been dominant, finishing her last five opponents. But the other world-class fighters near her weight class — and there are few — are primarily out of reach for now.
"I think about all the things that people don't know," Harrison said. "I think about all the moving parts that go into play. And I think about my own personal journey. And I'm not on anybody else's time. I'm on God's time. I'm not here to prove anything to anyone but myself."
Harrison is very aware of how unfortunate this scenario is, with her in the PFL, Cyborg in Bellator and Nunes in the UFC. It's enough to make her turn around and shout expletives — kind of like she did cageside back in December in Vegas.
"We're all three in different promotions," Harrison said. "It's a tragedy. It's so dumb."